Is your NetSuite EDI solution BFN-approved? Ours is. Is your NetSuite EDI solution flexible? Ours is.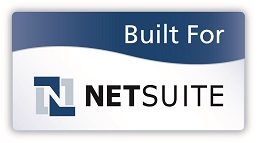 The World's #1 Cloud-based ERP Software
NetSuite is the world's most deployed cloud Enterprise Resource Planning (ERP) solution, with more than 24,000 organizations across 100+ countries. NetSuite ERP delivers the proven, comprehensive financial management capabilities required to grow a changing, complex business.
NetSuite ERP takes your business beyond traditional accounting software by streamlining operations across your entire organization and providing you with the real-time visibility you need to make better, faster decisions.
learn more
Taking you way past simple EDI compliance ... It's not just about compliance anymore. A good Supply Chain solution brings you the goods for streamlining your entire supply chain. BSI EDI lets you stay in compliance, with ANSI X12, EDIFACT, VICS, UCS and more business document integration capabilities, supporting both sell-side and buy-side transactions. Couple that with support for multiple Warehouse Management Systems (WMS) and you truly have the option to fit the solution to your business and not the other way around. But BSI EDI takes it one step further, with support for CSV, XML and cXML (Ariba) transactions, coupled with support for AS2 systems, multiple FTP, FTPs sites and more, and you truly have a flexible Supply Chain Solution that you can grow with! Our experts work with you to implement and optimize your setup for best performance and reliability. We've been doing EDI for 30+ years - We know industry best practices. Read below for all the technical details or stop reading here and give us a call - we can turn-key the entire solution for you or if you have an IT or EDI team we can train them to quick proficiency with our EDI solution.
It used to be all about compliance - "What do we have to do as a company to qualify for our customer's business?" The businessscape is changing and it's also about integration - "How can we use the investment to also benefit our company?" BSI EDI does just that. You get all of the compliance functionality, but also the features and functions that let you streamline the order flow -- both customer-side and supplier-side.
Transaction Exchange Formats
What is Electronic Data Interchange? It's a format for exchanging your orders (or other data) in a machine-readable way. EDI is one of many business formats in use nowadays. BSI EDI gives you support for a rich gamut of those formats.

• cXML Format (Ariba, Coupa) - Exchange Transactions via this Popular Portal
• XML Format - You can exchange orders and other transactions with many sources or destinations -- eCommerce sites, vendors, etc.
• CSV Format - Have a supplier that can't or won't accept EDI or XML? Send them CSV in an automated fashion. Import order CSV files ... the possibilities are endless!
• Traditional EDI - Exchange Transactions in many EDI formats (ANSI, VICS, UCS, EDIFACT, etc)
• Integrates with Most Popular EDI Standards and Versions

Getting the Data There
Transactions are just half of the equation. What about delivery? BSI EDI gives your the flexibility to connect to multiple disparate locations to exchange transactions directly or indirectly in many different procols, and the simplicity to easily connect to a Value Added Network (VAN). Why do you need the flexibility? Some customers or suppliers demand a direct connection (like AS2), whereas others allow you to exchange transactions via a VAN (like the BSI Cloud).

•Traditional VAN Service - We have setup wizards for Liaison, the BSI Cloud, as well as other FTP-based VAN services
• Easily setup exchange with an AS2 service (Wal-Mart, Dollar General and others require this).
• FTP and FTPs - You can direct-connect with your customer or supplier if that's what it takes as well - via standard FTP or secure/encrypted FTP!
• HTTP, HTTPs - You can also send and receive via HTTP push and get, or secure HTTP
• Have a supplier or customer that still wants to exchange via email -- you've got that option too, with support for POP3/SMTP and SMTPs
• Integrates with Most Popular Value Added Networks

Robust Interface to Your NetSuite
BSI EDI is an automated solution - it's designed with you in mind - the smaller/medium-sized enterprise that might or might not have a person dedicated to managing supply chain relationships. What does this mean for the users? BSI EDI can be configured to automatically exchange day-to-day transactions: inbound, outbound, etc. and simply "notify" when those processes are completed. Exceptions are the only thing that must be dealt with -- items not cross-referenced, unrecognized shipto's, etc. Take a look below to see some more about how our EDI solution works with your accounting/distribution system.

•Seamlessly Integrate Inbound Purchase Orders as Sales Orders in NetSuite without Intervention (PunchOut, 850, Grocery-875, ORDERS) •Purchase Order Changes (860) Integrate to Automatically Update Sales Orders in NetSuite or Provide the User a Synopsis of What is Changing •Automatically Generate Invoices (810, Grocery-880, INVOIC) as You Post in NetSuite •Automatically Send Purchase Order Acknowledgements (Or Manually if You Prefer via a Checkbox in the Sales Order in NetSuite) - We can determine the line status based on the NetSuite data or we can give you a drop-down to select Reject Reason Codes, etc. - (855, ORDERSP) •Automatically Generate ASNs (856, DESADV) as You Complete Shipments in NetSuite - From Item Fulfillments, OzLink, RFSmart, etc. •Automatically Generate Inventory Feeds (846) on a Timed Basis from NetSuite •Integrate Payment Remittance (820) to create a Customer Payment in NetSuite •Integrate Credit/Debit (812) to create a Customer Credit Memo in NetSuite •Send Orders to your 3PL from NetSuite (940) - Automatically or Selectively •Receive Warehouse Order Confirmations from your 3PL into NetSuite (945) - We Update the Sales Order and/or Item Fulfillment in NetSuite •Send Transfers/Replenishment Shipments (Warehouse Stock Transfer Ship Advice) to your 3PL from NetSuite (943) •Receive Warehouse Stock Transfer Receipt Advice from your 3PL into NetSuite (944) - We Update the Inventory Transfer in NetSuite •------- •Send Purchase Orders to Your Vendors from NetSuite (850,ORDERS) •Integrate Purchase Order Acknowledgements from your Vendors (855,ORDERSP) into NetSuite - We update Promise Dates and More •Integrate ASNs from Your Vendors Into NetSuite (856, DESADV) - We Create a Purchase Receipt in NetSuite •Integrate Invoices from your Vendors Into NetSuite (810, INVOIC) - We create Vendor Bills in NetSuite •------- •Are you a 3PL? Integrate Warehouse Orders into NetSuite (940) - We create Sales Orders in NetSuite •Send Warehouse Order Confirmations To your Customer from NetSuite (945) - We trigger them from the Item Fulfillment or Invoice as desired •Integrate ASNs (856, DESADV) or Warehouse Stock Trasnfer Ship Advice (943) from your customer into NetSuite - We create the Item Receipt •Send Warehouse Stock Transfer Receipt Advice Transactions to your Customer from NetSuite (944) - We trigger them automatically when you mark the Item Receipt in NetSuite •------- •Internal Users Get Notifications when Transactions Come In or go Out •Flexible mapping to send data into your custom fields if needed •Transaction Exceptions are Reported and Easily Corrected •Generate or Accept Other Non-Standard Transactions (new store info, etc) •------- •Light-Weight, Scalable Solution for Cloud or On-Premise •We optimize data access and tune Saved Searches to streamline the process with your NetSuite set up and data •We only use NetSuite-prescribed Token-Based-Authentication (TBA)